Nigeria Navy Application Portal 2022 – Are looking for a way to apply for the Nigeria Navy Recruitment if yes then you are on the right page, The Nigeria Navy Recruitment form is currently online and is accessible on the Nigeria Navy Portal https://joinnigeriannavy.com
The Nigeria Navy is currently recruiting qualified and serious-minded candidates who want to apply for the ongoing enlistment of the Nigeria Navy Force should follow the instruction that will be given in this article
News reaching us from the Nigeria Navy is that Nigeria Navy is presently recruiting new candidates for the 2022-2023 section, full details will be given to you in this article on how to go about the application.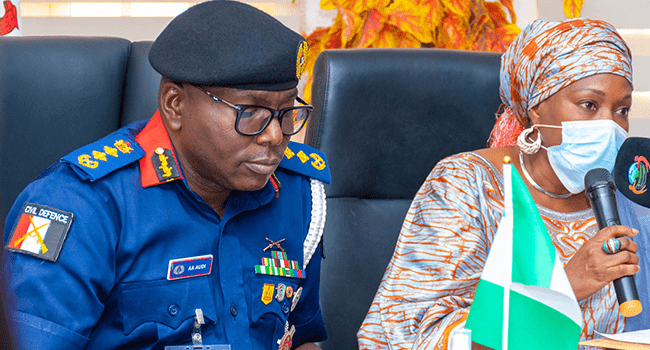 Nigeria Navy Recruitment Requirement
what is the Nigeria Navy Recruitment Requirement?
Knowing and meeting the requirement is the best because it will give you an upper hand over those applying for the jobs with you, The Nigeria Navy requirement is carefully listed for you below;
The applicant Must be a Citizen of Nigerian by Birth
The applicant must be at the age limit of 18 years old
The applicant must have a valid and recognized means of identification e.g NIN
The applicant must have not less than 5 credits in his or her WASSCE/GCE/NECO/NABTEB including Mathematics and English
The applicant must not have any past or present criminal case
The applicant must not be less than 1.67 meters in height for men and 1.64 meters for women.
The applicant must be physically and mentally stable
The applicant must ensure the guarantor form is properly filled out.
The applicant must not have less than 86cm (34 inches) expanded chest measurement (for men only)
All applicants must undergo a full medical examination before selection.
NOTE:- Applicant who has possession of a valid National Driver's License will be an added advantage.
How to Apply for the Nigeria Navy Recruitment
Here we will be showing you how to apply for Nigeria Navy Recruitment, through the simple steps that will be given to you below,
You are advised to follow these steps very carefully to avoid any mistakes and complications.
To apply for the Nigeria Navy simply visit the official portal www.joinnigeriannavy.com and register.
You are expected to submit all the needed documents and print out the acknowledgment slip.
when you are done submitting you should receive a confirmation message on your e-mail.
You are to submit your application just once take note of this
Shortlisted candidates are those that will receive a message or an e-mail
False information guarantees automatic disqualification.
Submission of wrong information will automatically lead to disqualification.
Frequently Ask Questions(FAQ)

Is the navy recruitment form out for 2022?
You can apply for a Nigerian Navy job on the website www.joinnigeriannavy.com portal and also get shortlisted. This is to inform the general public that the Nigeria Navy recruitment form is officially out online on the portal www.joinnigeriannavy.com, And you are to submit your application on the portal.
When Nigeria navy form will close?
Nigeria Navy Registration and Application Deadline is 19th October 2022 so I strongly suggest you start applying now.
Hope this article was helpful?
Kindly leave a comment below.
Related Post
Disclaimer
Recruitngr is not the official page. this is just a page that summarizes information and as such always check the official portal for news confirmation, While on the hand will try to keep the information correct and updated, also we will not ask for money for any information that we give out here.